Audronė Aurelija Butėnaitė
Odontologist, orthopedic – prosthetic services.

A member of the Odontologists' Chamber of the Republic of Lithuania. Licence No. OPL – 01259.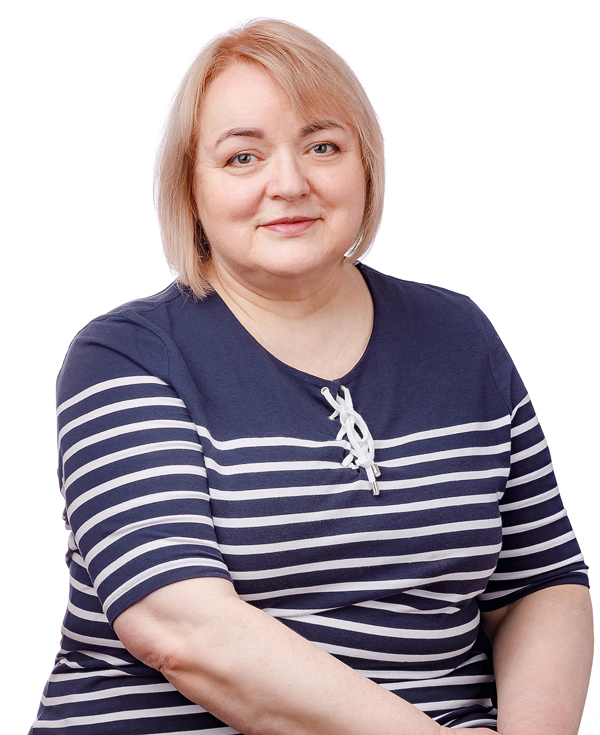 Register online
Short biography
1983
graduated from Kaunas Medical Institute (current KMU) and obtained the qualification of an odontologist.
Odontologist`s biography
2008
Seminar "Treatment of periodontal diseases with reponating and stabilizing splints", 2008.
2007
Seminar "Prosthetics on implants", 2007.
2006
Seminar "Clinical endodontics", 2006.
2001
Seminar "Peculiarities of production of rain dentures", 2001.
1999
Seminar "Fully removable dentures", 1999.
1999
Seminar "Dental prosthetics", 1999.
1998
Seminar "Metal plastic", 1998.
1995
Seminar "Arch support prostheses", 1995.
Feedback
Patient, Stasė
I want to sincerely thank Dr. A. Butėnaitė for very careful, honest work. Knowing this, feeling
the other person, it means, the patient's problem, honestly does the doctor's job. Also, thanks to
nurse Žibute, who also serves Dr. Butėnaitė's patients very kindly and culturally. She reminded
of arrival times and so on, what gave a good mood. Thanks to the managers of this clinic, who
create such a beautiful, helpful service and a polite team.