Eglė
Vitaitė
Odontologist – dental treatment for children and adolescents, performs treatment in sedation or general anesthesia.

A member of the Odontologists' Chamber of the Republic of Lithuania. Licence No. OPL-04968.

Performs treatment of severely damaged anterior deciduous teeth by restoring them with standard zirconium crowns.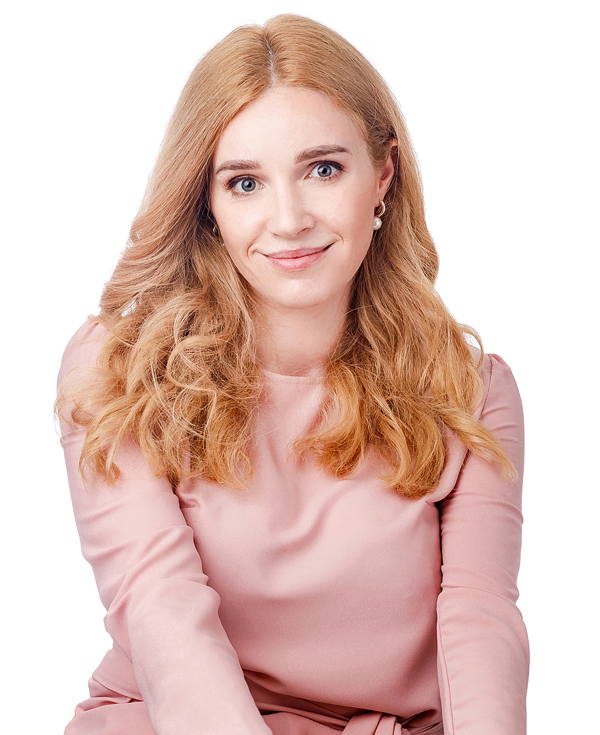 V. Grybo st. 32/10, Vilnius, LT-10138
Short biography
2014
Completed integrated university studies in dentistry at the Lithuanian University of Health Sciences, graduated from Vilnius University with a residency in pediatric dentistry and acquired the professional qualification of an odontologist.
Odontologist`s biography
2020
15th Congress of the European Academy of Paediatric Dentistry. Germany.
2020
"International Congress "Odontology compass", Lithuania.
2020
"Molar Incisor Hypomineralization & Planned Extraction From Pediatric Management Perspective". Saudi Arabia.
2020
"Child Abuse & Neglect, Management of Autistic Patient in the Dental Setting". Saudi Arabia.
2020
Topical issues in pediatric dentistry. Lithuania.
2019
International Congress of the Chamber of odontologists of the Republic of Lithuania "Odontology compass", Lithuania.
2019
International Scientific Conference "Days of Odontologistsof the Baltic Sea Region". Lithuania.
2018
"Science for clinical practice. Lithuania.
2018
"24th International Assocation for Disability and Oral Health Congress, Dubai
2018
Behind the scenes of irregular occlusion treatment with orthotropic devices: from the biomechanics of removable devices to the secrets of the development of SAWS. Lithuania.
2018
Head and Neck night with emphasis on Oral Cancer and novel surgical modality. Dubai.
2017
Nitrous Oxide Conscious Sedation Course, Hands-On Course, DubaI.
2017
"Basic life support course, On Time Healthcare, Dubai.
2015
25th Congress of the International Association of Pediatric Dentistry, United Kingdom.
2013
The British Society of Pediatric Dentistry. National Conference, United Kingdom.
2012
International Conference the Role of Dentist in Child Protection. Lithuania.
2012
"UAE International Dental Conference & Arab Dental exhibition. AEEDC Dubai.
2011
"UAE International Dental Conference & Arab Dental exhibition. AEEDC Dubai.
Feedback
Patient, Tamara
Professional, attentive and having great knowledge in communicating with young patients.
Thank you.
Patient, Jurgita
I am extremely pleased with Dr. Eglė Vitaitė! The doctor did a great treatment for my 4-year-
old son, and she has the most wonderful and caring team. If we have more problems of this kind
in the future, it will be a clinic we will return to. Highly recommend! Good luck in your work
and thanks again to the whole DENTICIJA team.
Registration
By phone
You can book your visit by phone! If your call is not answered, we will call you back as soon as possible.
Online
This option allows you not only to select and prepay for procedures, but also to make booking, after which customer service specialists will contact you and help to choose the most suitable time.
Register