Ilona Tercijonaitė – Pamarnackienė
Odontologist, orthodontist- orthodontic/ teeth straightening services.

A member of the Odontologists' Chamber of the Republic of Lithuania. Licence No. OPL – 031939.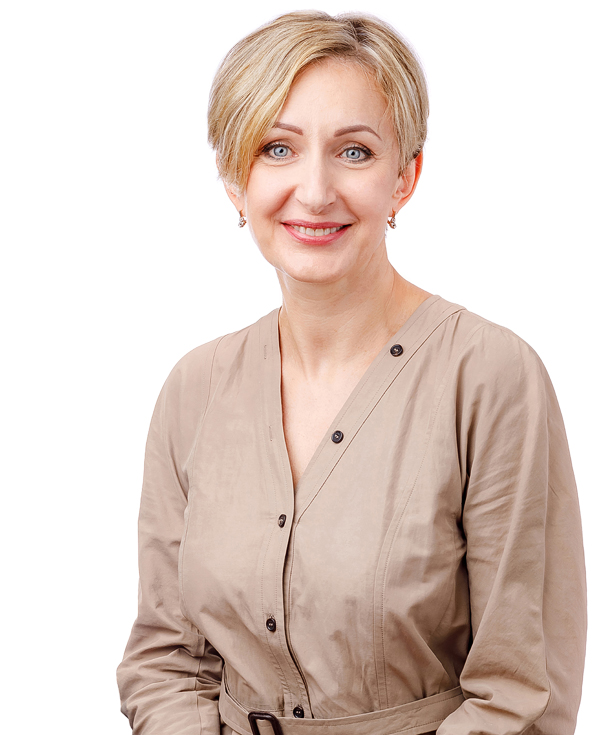 Kauno Denticija, Vytauto pr. 14, Kaunas
Register online
Short biography
1995
graduated from Kaunas Medical Academy, in 1997 obtained the qualification of an orthodontist.
Odontologist`s biography
2011
VII Congress of the Baltic Orthodontic Association. 2011.
2011
Symposium "3M UNITEK symposium". Dubai, 2011.
2011
Dr. Peter Ilori`s seminar. 2011.
2010
Dr. R. G. Wick Alexander`s seminar. 2010.
2010
Dr. Hugo Trevisi and Dr. Fedrik Bergstrand`s seminar. 2010.
2010
Dr. Kevin Young`sseminar. 2010.
2010
Dr. Bjorn Ludwig`s seminar. Germany, 2010.
2010
Seminar "Forestadent Symposium", France, 2010.
2010
1st International Congress of Users of 2D Tongue Systems. 2010.
2009
Seminar "Use of microscrews in orthodontics", 2009.
Feedback
Patient, Agnė
Ceramic Clarity braces were placed in Kaunas Denticija, after the last visit I feel obliged to
thank the orthodontist Ilona Tercijonaitė - Pamarnackienė and her team for their sincere
attention during the visits, excellent care and effective treatment. When complex processes
become generally perceived, I call it professionalism.