Kotryna
Orenkaitė
Dental hygienist – professional oral hygiene, teeth whitening services.

A member of the Lithuanian Society of Dental Hygienists. Licence No. BPL-08027.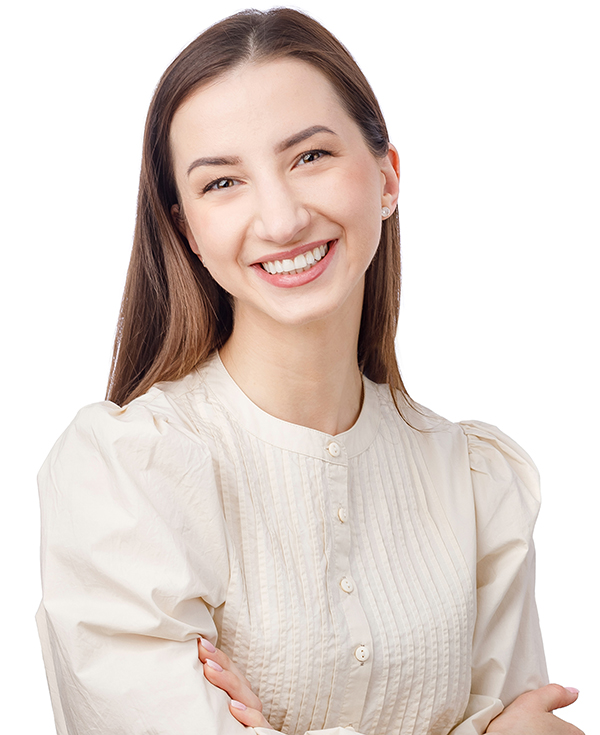 Smelio Str. 20, Vilnius, LT-10323
Register online
Short biography
2020
graduated from the Lithuanian University of Health Sciences and obtained the qualification of oral hygienist.
Specialist`s biography
2022
"Current issues in dentistry. What's new?"
2022
"Topicalities of (non) everyday dental, periodontal and oral hygiene situations"
2022
"Enamel defect removal indications"
2021
"Oral health and prevention"
2021
Annual conference of the Lithuanian Oral Hygienists Association "The future belongs to us"
2021
"Dental Compass 2021"
2020
"Beyond Power Whitening seminar"
2019
"Conference dedicated to the 20th anniversary of the Lithuanian Society of Oral Hygienists"