Monika
Ražanienė
Odontologist - therapeutic services.

Member of Lithuanian Dental Chamber N. OPL - 00436.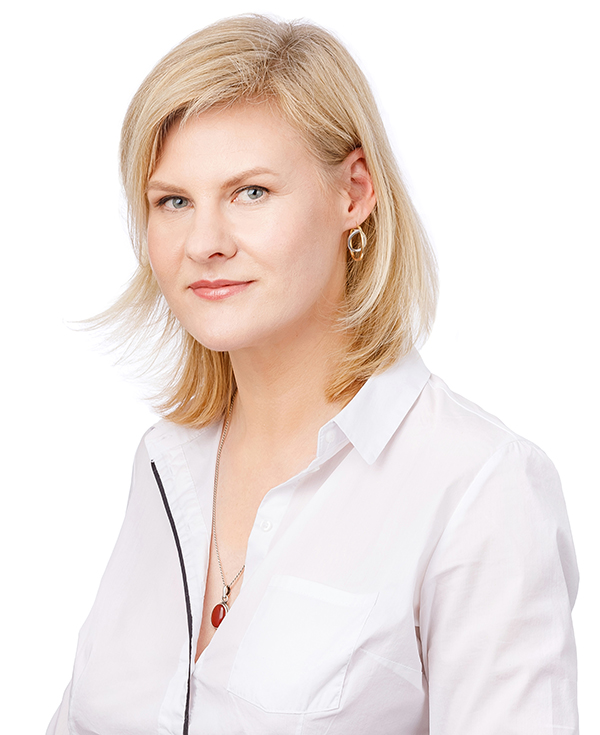 Vilniaus str. 25, Vilnius
Register online
Short profile
2003
graduated from the Vilnius University Faculty of Medicine Institute of Dentistry and obtained the qualification of a dentist.
Doctor's profile
2022
"Indications for the removal of enamel defects"
2022
"Aspects of dental anatomy and restoration of chewing function"
2021
"Important topics in dentistry"
2021
"Rational prescribing and use of antimicrobial medicines"
2020
"Principles of minimally invasive adhesive dentistry"
2019
"Possibilities of volumetric computed tomography in dentistry"
2019
"Strauman forum 2019"
2019
"Vilnius territorial division conference"
2018
"Basics of implant prosthetics"
2017
2017 "Aesthetic prosthetics with laminates. Composite restoration of discoloured tooth"
2015
Lithuanian Dental chamber Vilnius Region Conference
2015
International Conference of the Lithuanian Society of Dentists Orthopaedists "Prevention of complications in orthopaedic dentistry"
2014
"Aesthetic restoration of front teeth with fiberglass pins and composites. Direct restoration of the dental arch single tooth defect with fiberglass-composite bridge prosthesis". Theory and practice
2013
"Daily aesthetic filling of the front teeth. Style Italiano concept". Theoretical-practical seminar
2013
"Modern classics in dentistry"
2013
"chemomechanical preparation of root canals. Sequence of procedures in different clinical cases" Scientific practical program course
2012
"Topical issues of dentistry"
2010
"Possibilities and basic principles of direct tooth restoration with modern composites"
2010
"Aesthetics – is impression or mathematics? Modelling of contacts between the front and lateral teeth" Lecturer Serhiy Radlinskyy
2009
"Treatment algorithms that allow achieving high aesthetic results using composite materials in the area of the front teeth. Restoration of severely damaged teeth after endodontic treatment in the aesthetic zone – principles of healthy tissue conservation" Lecturer Dr Lorenzo Vanini
2009
"Crown restorations using fiberglass pins"
2009
"Anatomical layering methodology of composite materials according to Dr Lorenzo Vanini: a unique aesthetic solution for each chosen method of restoration of damaged teeth" Practical course.
2009
"Initial resuscitation and first aid for an adult"
2005
"Application of modern technologies in dentistry"